Welcome to Arrowhead Addict, the Kansas City Chiefs news and opinions site brought to you by the FanSided Network. Arrowhead Addict is dedicated to providing top-notch Chiefs news, views, and original content. This site also serves as a community for like-minded fans to come together to catch up on the latest news and to discuss their passion.
Meet the Team
I've been a freelance writer and editor for 17 years, including several years as an Assignment Editor for SB Nation. I served as a writer/editor with Arrowhead Pride for the last several years before jumping over to Arrowhead Addict. I'm still waiting for Christian Okoye to receive the honor he deserves.
Sport's Media is my passion and I've been working hard to pursue my passion since 2016. I love everything football, E-Sports, basketball, Kansas City Chiefs, and San Antonio Spurs.
Avid Kansas City Chiefs and Kansas City Royals fan. Aspiring sports journalist.
I am a life-long Chiefs fan born and living in Kansas City. Some may say I bring good luck as when I moved to Philly, the Eagles won the Super Bowl and the first year I moved back to KC, the Chiefs won. I love good BBQ, good beer, and good play-action.
Attorney by day and crazed Chiefs fan forever. I love talking Chiefs any time any place. Getting to write about it is just a bonus.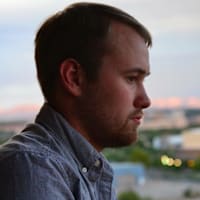 Philosopher and free thinker. Singer. Lifelong Chiefs and NFL fan. Thoughtful and passionate critic of movies, music, and all things sports. Follow me on Twitter @granttmntuttle.
This "Armchair Quarterback" is a devoted family man, a public school music teacher, and a die-hard Kansas City Chiefs fan. You can read his thoughts on the Chiefs every Monday at ArrowheadAddict.com. Follow him on Twitter: @LyleGraversen
Father, Husband, Debate Coach, Teacher
Chicago-land native and diehard Chiefs fan since the Thigpen days. I love a good secondary, and won't stop writing until Jamaal Charles gets his gold jacket.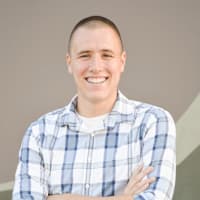 Stephen Dudas is an alumnus of Illinois University and an avid football fan. He has contributed to other blogs as well as working part-time for Pro Football Focus. He believes Jamaal Charles is the G.O.A.T and cannot be convinced otherwise.
Write for Us
We aren't called FanSided for nothing. Our network of sports, entertainment and lifestyle sites are powered by fans that want to cover their passions! Whether you are just looking to get your start in online media or you want to contribute to your favorite site as a hobby, FanSided wants to hear from you.
Whatever your goal, FanSided can help your voice be heard. If you are interested in writing for any of our sites, please be sure to check out our openings page and submit a proposal.
About FanSided
The idea of FanSided was born in 2007, when two brothers felt that their favorite team, the Kansas City Chiefs, was being under-covered by the mainstream media. Taking matters into their own hands, they launched Arrowhead Addict, a move that would spawn the creation of FanSided in 2009, a network of over 300+ fan-powered unique sports, entertainment and lifestyle sites dedicated to team-specific, sport-specific, genre-specific, and fanbase-specific coverage.
From sports, movies and TV to lifestyle and tech, FanSided has you covered.
Advertise/Contact Us
Let's stay in touch. If you'd like to advertise with us, partner with us or have feedback, please fill out our contact form.
Email us: arrowheadaddict@fansided.com
Write us: Sportority Inc., 462 7th Avenue, Floor 4, New York, NY 10018
Legal Disclaimer