Welcome to Arrowhead Addict, the Kansas City Chiefs news and opinions site brought to you by the FanSided Network. Arrowhead Addict is dedicated to providing top-notch Chiefs news, views, and original content. This site also serves as a community for like-minded fans to come together to catch up on the latest news and to discuss their passion.
Meet the Team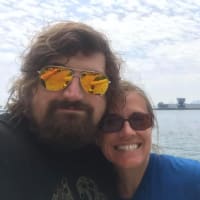 Site expert at Arrowhead Addict. Former editor with SB Nation. Freelance writer for sports and pop culture. Bylines at ESPN, SI, Apple, Spotify, Indy Star, Paste, Relevant, No Depression, Under the Radar, The Line of Best Fit.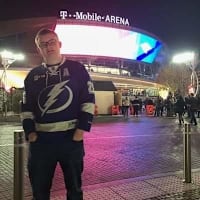 Engineer by day. Kansas City Chiefs and Tampa Bay Lightning superfan also by day... but officially by night. (I also like the Minnesota Twins).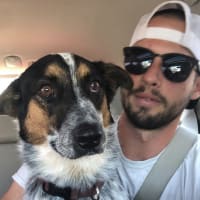 Just a guy raised in the Trent Green era that happens to wear the same shirt, hat, and socks for 17-21 randomly assigned days a year. You know, regular stuff.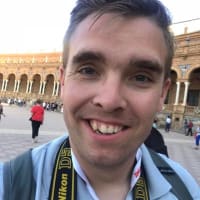 Contributor, KC Kingdom and Arrowhead Addict Currently an active-duty public affairs specialist in Virginia, but Kansas born and raised! EMAW above all else.
This "Armchair Quarterback" is a devoted family man, a public school music teacher, and a die-hard Kansas City Chiefs fan. You can read his thoughts on the Chiefs every Monday at ArrowheadAddict.com. Follow him on Twitter: @LyleGraversen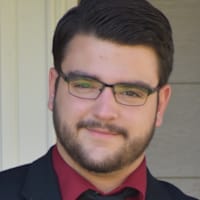 I have wanted to write about sports since I first got into football back in 2016. I am glad that FanSided has given me the opportunity to do so and I look forward to contributing to the sites.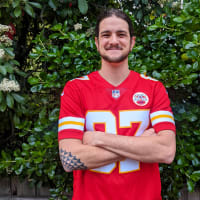 Life-long Chiefs fan in Melbourne, Australia. Super Bowl parade attendee, currently only 8,617 miles from Arrowhead.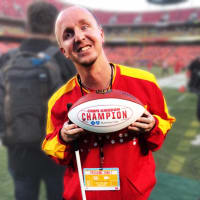 Blind since birth, the world of sports was always just out of my reach, that is until I moved to Kansas City with my wife and met the Kansas City Chiefs. Through hours of instructional phone conversations and extremely detailed emails from the biggest football fan I know (my father) and the amazing and energetic play-by-play descriptions of the best commentator in the NFL Mitch Holthus, I became absolutely obsessed with both college and NFL football, but none more then my Kansas City Chiefs. When the Chiefs are not in season, I have dedicated my time to learning about baseball and basketball as well. Having grown up in the college football town of Norman, Oklahoma, I am no stranger to extreme sports fandom, and am honored to be sharing my unique take on sports with FanSided, from a point of view that only I have, that of a totally blind sports fan.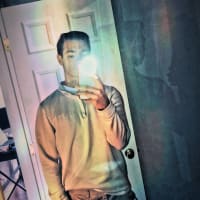 After falling in love with sports from a young age, I've spent my life working to make a name for myself and do what I love- writing.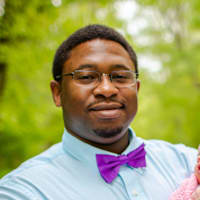 Diehard Chiefs fan since the Thigpen days. I love a good secondary, and won't stop writing until Jamaal Charles gets his gold jacket.
Write for Us
We aren't called FanSided for nothing. Our network of sports, entertainment and lifestyle sites are powered by fans that want to cover their passions! Whether you are just looking to get your start in online media or you want to contribute to your favorite site as a hobby, FanSided wants to hear from you.
Whatever your goal, FanSided can help your voice be heard. If you are interested in writing for any of our sites, please be sure to check out our openings page and submit a proposal.
About FanSided
The idea of FanSided was born in 2007, when two brothers felt that their favorite team, the Kansas City Chiefs, was being under-covered by the mainstream media. Taking matters into their own hands, they launched Arrowhead Addict, a move that would spawn the creation of FanSided in 2009, a network of over 300+ fan-powered unique sports, entertainment and lifestyle sites dedicated to team-specific, sport-specific, genre-specific, and fanbase-specific coverage.
From sports, movies and TV to lifestyle and tech, FanSided has you covered.
Advertise/Contact Us
Let's stay in touch. If you'd like to advertise with us, partner with us or have feedback, please fill out our contact form.
Email us: arrowheadaddict@fansided.com
Write us: Pro Sportority (Israel) Ltd. d/b/a Minute Media, 8 Yitzhak Sadeh St., Acro Tower, Tel Aviv–Jaffa 6777508, Israel
Legal Disclaimer