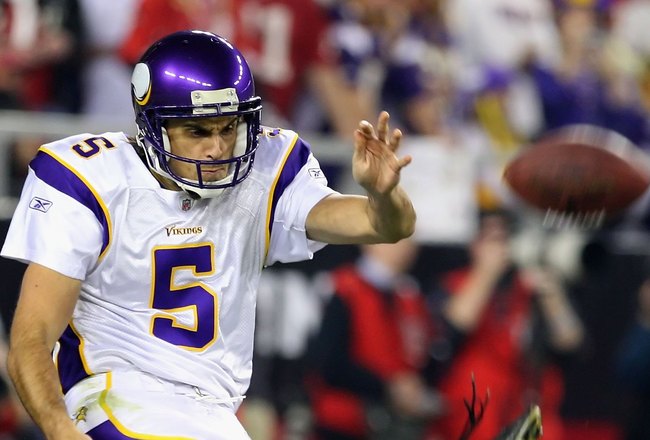 Some quick background before we get to Chris Kluwe's hilarious tweet.
Apparently, four of the 10 named plaintiffs in the players' anti-trust case are trying to swing their own deals ahead of the new CBA. Basically, to sort this mess out, the NFL will need the players to drop their lawsuit. According to multiple reports today, four of the plaintiffs named in the case, Peyton Manning, Drew Brees, Logan Mankins and Vincent Jackson are asking for side deals of their own before they will settle. The word is that Mankins and Jackson are looking for money they feel they lost out on last year and Brees and Manning are looking for a special exemption from ever receiving the franchise tag again.
As can be imagined, these demands could end up holding up talks (and the paychecks of over 1000 players) so four guys can get theirs.
As you can imagine, this is not popular news to the other NFL players. One "player," Moments ago, Vikings punter Chris Kluwe, let it be known just how strongly he feels about the news on Twitter.
Here it is:
Sigh, and once again greed is the operative byword. Congrats Brees, Manning, Mankins, and Jackson for being 'that guy'. #douchebagsless than a minute ago via Echofon
Favorite
Retweet
Reply
Chris Kluwe
ChrisWarcraft
Bwa-hahahahahahaha.
This is going to be awesome.