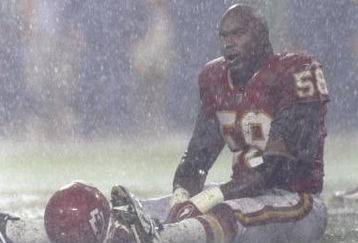 Cruising the web I came across a link for an eBay auction for Derrick Thomas' 1947 Ford Coupe Hotrod.
The auction looks legit and includes plenty of pictures. The car itself was custom designed just for DT and it is absolutely beautiful.
The starting bid is $45,000.00.
Check out the auction site. If I was rich and had some money to throw around, I would be all over this. As it stands, I only make 200k a year blogging for AA so this car just isn't in my price range. Once the bidding gets going it will be going for way more than 45k.
Any of you going to put in a bid? Maybe we could all go in on it together.
(h/t u2nspenserfan via Arrowhead Pride)