Kansas City Chiefs equipment manager earns innovation award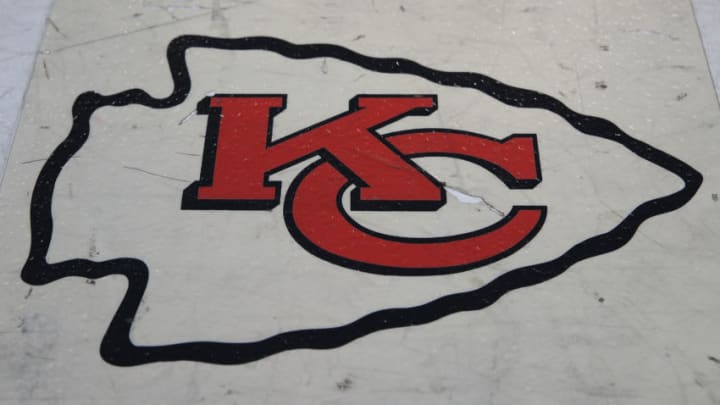 KANSAS CITY, MO - JANUARY 15: The Chiefs logo before the AFC Divisional playoff game between the Pittsburgh Steelers and Kansas City Chiefs on January 15, 2017 at Arrowhead Stadium in Kansas City, MO. (Photo by Scott Winters/Icon Sportswire via Getty Images) /
The Chiefs are so talented that even their equipment manager is winning awards, this time for "innovation in safety."
There are dozens of people who work behind the scenes to make sure the Kansas City Chiefs are able to play every Sunday, a staff of people taking care of endless details on a daily and weekly basis. It's nice, then, to be able to celebrate a man like Allen Wright, the team's longtime equipment manager of 33 years who has received the 2017 Innovation in Safety Award from the Maxwell Football Club.
The Maxwell Club is the oldest football club in America, dating back to 1935. The most popular awards given by the club celebrate the best college football players in the country, but they also give other awards at all levels of competition.
Wright will receive his award on Friday, March 10, at the Maxwell Football Club National Awards Gala in Atlantic City. Wright is receiving his award for his commitment to player safety and, in particular, his attention and commitment to making sure all player helmets were custom fitted before every single game, well before studies proved that every team should be doing this. Per Mark Wolpert, Executive Director of the Maxwell Football Club:
""Allen's heightened attention to the proper fit of football helmets showed all the right instincts of an equipment manager finding new ways to protect players.""
Wright, who has been with the Chiefs organization since 1983, was also the first equipment manager in the NFL to be certified. It was a process he could have avoided, per a grandfathered clause that would have allowed him to participate without taking the exam, but instead he chose to forgo it and become the NFL's first.
Wright was also an equipment manager at this year's Pro Bowl since the Chiefs staff served as coaches for the game.