With NFL free agency around the corner it is time to reset the Chiefs' mock draft. Last time we did a pre-NFL Combine mock draft to get an idea of what the Chiefs were looking at with their six draft picks. With the combine done and the big board for FanSpeak's draft simulator updated to reflect stock changes, there have been some changes to who is available and when.
We can safely expect for this board to change as teams fill needs through free agency so this is by no means a final draft. However, this mock could help give an indication of what holes the Chiefs are going to have to fill via free agency given what will likely be available to them in the draft.
Let's get this thing started.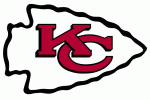 Round 1: Kansas City Chiefs
Trent Murphy
DE/OLB, Stanford
Ideally the Chiefs would trade down to add more picks. If they could trade down twice that'd be even better. Trying to figure out what the trade market in this draft is going to be like is difficult given the depth of the talent available but there could be a few teams who chose to jump up a few slots to land their "missing piece." For the purposes of this mock we will assume a trade partner does not exist.
In this particular mock draft simulation all the non-wide receivers which have been mocked to the Chiefs were gone, including Ha'Sean Clinton-Dix, Ra'Shede Hageman, Calvin Pryor, and Eric Ebron. With "Plan A" wiped out, I went with the best available pass rusher. May be the best pass rusher available.
Murphy has the measurable things teams should be looking for as a pass rusher. At 6-5, 250 pounds with a 33 7/8 inch arms, he's as big or bigger than Anthony Barr, Christian Jones, Kyle Van Noy, and C.J. Mosley. What may be a killer for him to some people is his 4.86 official 40 time at the combine. The lack of straight line speed may cause some to be wary of him.
However, Murphy could be the quickest pass rusher in the draft even with the "poor" 40 time.
TOP THREE-CONE DRILL TIMES AT THE NFL COMBINE (DL and LB)

PLAYER
POSITION
TIME
Tyler Starr
LB
6.64
Trent Murphy
LB
6.78
Anthony Barr
LB
6.82
Kony Ealy
DE
6.83
Jordan Tripp
LB
6.89
Ryan Shazier
LB
6.91
Kevin Pierre-Louis
LB
6.92
James Morris
LB
6.94
Jackson Jeffcoat
DE
6.97
Preston Brown
LB
6.98
Murphy had the best three-cone drill of all the top pass rusher prospects at the combine, a time faster than all but one of the running backs. In fact, his cone drill was even faster than Sammy Watkins. While this drill isn't the only indicator of a top pass rusher, it is one of the key measurements that can predict future success. Again, it doesn't guarantee success, but rarely will you find a successful pass rusher with cone drill time over 7.2 seconds. When you're working with a time like Murphy's then the ceiling grows.
Consider this list.
Notable NFL Pass Rushers

PLAYER
3-CONE DRILL
Von Miller
6.70
DeMarcus Ware
6.85
J.J. Watt
6.88
Clay Matthews
6.90
Justin Houston
6.95
Robert Quinn
6.99
Chris Long
7.02
Jared Allen
7.11
Cameron Jordan
7.12
Greg Hardy
7.13
There are a bunch of things to consider here, including things like size and weight. Watt is moving 290 pounds incredibly fast, hence the reason he is so difficult to block. By no means am I suggesting Murphy is going to become Watt. However the drill helps indicate the potential Murphy has to become an excellent pass rusher. His quickness is a tool he has in his bag to work with. Add in his length and motor and there is reason to believe he can be a very good player for the Chiefs.
Murphy is known for being very solid with his technique and disciplined within the defense. Stanford moved him around a lot between defensive tackle, defensive end, and a stand-up pass rusher. A year to hone his skills behind Tamba Hali and focus on just being a 34 strong side outside linebacker would do him a lot of good. In the meantime he provides the pass rushing depth the Chiefs need and could become Hali's replacement.