The NFL Scouting Combine is underway in Indianapolis so I thought it would be a good idea to do a pre-combine mock draft to get an idea of where the Chiefs are now so we can compare it to after the combine and the start of free agency.
This mock draft was put together with the help of FanSpeak.com's mock draft simulator. Using their formula's and draft boards, the simulator attempts to create logical scenarios of what players should be available in the draft when each team picks. You can create your own mock draft by clicking here.
Let's get this thing started.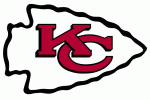 Kansas City Chiefs, Round One
Calvin Pryor
FS, Louisville
Others Available of Note: DE Kony Ealy, WR Marqise Lee, WR Kelvin Benjamin
There are simply too many wide receivers available in the draft and free agency to justify passing on the one free safety available this offseason who could fill the Chiefs' secondary needs now and in the future.
Pryor is a big hitter who can makes plays in a variety of different ways. Whether it is defending tight ends, stopping the run, or covering a team's best wide receiver, Pryor can impact the game in just about every way imaginable. Team him up with Eric Berry and things get very, very interesting.
One interesting thing about Pryor and what he can do for this defense is how he can make the second inside linebacker position a "specialist" position. Between Derrick Johnson, Berry and Pryor, the running game should be an issue. This could help the Chiefs find guys to play next to Johnson who are either pass rush specialist or coverage specialists. The flexibility could really open up the schematic defensive possibilities for the Chiefs.
Unfortunately, Pryor probably won't be here at 23 overall for the Chiefs once the combine is over. For now, it makes no sense to pass on him.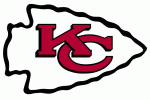 Kansas City Chiefs, Round Three
Jackson Jeffcoat
3-4 OLB, Texas
Others Available of Note: TE Troy Niklas, QB Jimmy Garoppolo, DB Jaylen Watkins
Kansas City has to add more pass rushing depth in the draft, and, if Jeffcoat falls this far, he would be a perfect solution for the Chiefs.
Jeffcoat is one of the more prolific pass rushers in Texas history, ranking in the top ten in career sacks. In 2013 he recorded 80 tackles, 21 tackles for loss, 12 sacks, and 18 quarterback pressures. Those numbers were enough to earn him Big 12 defensive player of the year.
There are some who have a first round grade on Jeffcoat, so if the Chiefs can get a first round caliber player at the end of the third round than they obviously need to do it. Especially if they can add a guy who can contribute now and be a future replacement for Tamba Hali.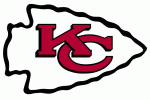 Kansas City Chiefs, Round Four
Pierre Desir
DB, Lindenwood
Others Available of Note: QB Jimmy Garoppolo, WR Josh Huff, CB Antone Exum
Pierre Desir has the size and speed the Chiefs are looking for in a cornerback. It is unlikely he'll be able to come in a start right away, but we didn't expect much from Marcus Cooper or Brandon Carr either.
Desir would give the Chiefs three cornerbacks whom are all 6-1 or taller, and potentially two of those guys could run 4.4 40-times. And that doesn't even include Pro-Bowl corner Brandon Flowers. Kansas City would have to like the direction they are going to they can have that kind of cornerback depth heading into 2014 and beyond.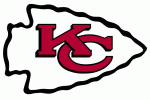 Kansas City Chiefs, Round Five
Taylor Hart
DE, Oregon
Others Available of Note: QB A.J. McCarron, QB David Fales, RB De'Anthony Thomas
Taylor Hart is a near 300-pound defensive end with a motor and developing pass rushing skills. He may not be the long-term solution at defensive end the Chiefs are looking for, but he does give them an element of depth Kansas City has not had on the defensive line since moving to the 3-4.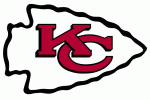 Kansas City Chiefs, Round Six
Mike Davis
WR, Texas
Others Available of Note: QB Tajh Boyd, S Ty Zimmerman, WR Tevin Reese
Davis is a six-foot, 200-pound receiver who is expected to run in the 4.4's. Texas had all kinds of issues at quarterback, which hurt Davis' overall numbers, but he is very talented and could turn into a productive outside receiver in Kansas City's offense.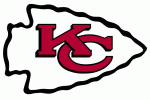 Kansas City Chiefs, Round Six
Cornelius Lucas
OL, Kansas State
Others Available of Note: S Ty Zimmerman, TE Joe Don Duncan, RB Rajion Neal, WR Jalen Saunders
It is tough to know what kind of production Lucas will bring at the next level, but he is a giant of a man. At 6-8, 316 pounds, Lucas could play both tackle positions and provide stable pass protection in Kansas City's offense. There are definitely some things to worry about with him when it comes to technique in the running game, but he could be developed into a very solid reserve tackle for the Chiefs.
It should be noted John Dorsey's nephew is a wide receiver for the Wildcats, so Dorsey should have seen plenty of Lucas in college.
Kansas City has a lot of holes they need to fill on their roster, especially on the defensive side of the ball. Pryor, Jeffcoat, Desir, and Hart should all be able to contribute immediately and create a level of depth the defense did not have last season.
This mock draft fails to solve some of the issues at wide receiver and offensive line, but those two areas are probably the deepest areas of the off-season when it comes to free agency and undrafted free agents. It may be best for the Chiefs to lock up as many defenders as possible and solve their wide receiver and offensive line depth issues elsewhere.
Of course, all of this is going to change by the end of the combine, so we'll see what happens.
Tags: Kansas City Chiefs Mock Draft