Eight Arrowhead Addict writers are conducting a live mock draft of the first round. Each writer will pick four times, spread out over the entire draft. The picks will be posted every 10 minutes until the conclusion of the draft. Each pick will be accompanied with an explanation why that writer made that particular pick. At the end of the round, the entire draft will be posted. Feel free to discuss each pick in the comments section below, or at the end when the entire draft is posted.
The writers picking in the draft are (in order of selection):
Jason Seibel – Assistant Editor picking for the Houston Texans (1), the Buffalo Bills (9), The Baltimore Ravens (17) and the San Diego Chargers (25)
Stacy D. Smith – Featured Columnist picking for the St. Louis Rams (2), the Detroit Lions (10), the New York Jets (18) and the Cleveland Browns (26)
Lyle Graverson – Featured Columnist picking for the Jacksonville Jaguars (3), the Tennessee Titans (11), the Miami Dolphins (19) and the New Orleans Saints (27)
Nicholas Clayton – Featured Columnist picking for the Cleveland Browns (4), New York Giants (12), Arizona Cardinals (20) and the Carolina Panthers (28)
Jeff Grasser – Staff Writer picking for the Oakland Raiders (5), St. Louis Rams (13), Green Bay Packers (21) and New England Patriots (29)
Nick Floyd – Staff Writer picking for the Atlanta Falcons (6), Chicago Bears (14), the Philadelphia Eagles (22) and the San Francisco 49ers (30)
Damian Nelson – Senior Contributor picking for the Tampa Bay Buccaneers (7), the Pittsburgh Steelers (15) the Kansas City Chiefs (23) and the Denver Broncos (31)
Ladner Morse – Featured Columnist picking for the Minnesota Vikings (8), the Dallas Cowboys (16), the Cincinnati Bengals (24) and the Seattle Seahawks (32)
Enjoy the draft!
With the first pick in the 2014 AA Writers' Mock Draft, the Houston Texans select…
Johnny "Football" Manziel, Quarterback, Texas A&M University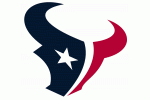 1. Houston Texans
Johnny "Football" Manziel
Quarterback, Texas A & M University
The Texans have bought into the hype that surrounds Manziel. They believe he can bring this football team to the promised land with his quick feet and ability to improvise when plays break down. Pairing him with a big-time receiver like Andre Johnson will only help when Manziel throws the kind of passes that allow his receivers to go up and get them.