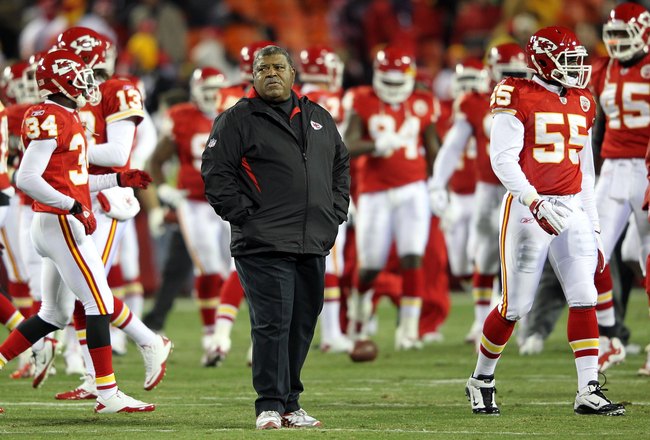 The Kansas City Chiefs put the 2011 season to bed on the first day of 2012 yesterday with a 7-3 win over the Denver Broncos. Denver still won the AFC West because the Raiders lost but the Chiefs made a statement that they were not a team that is going to give up. KC finished 2-1 under interim head coach Romeo Crennel and if not for a Dwayne Bowe-dropped TD or two blocked field goals, Kansas City would be repeat AFC West Champions.
Alas, now is not the time to dwell on what could have been. The Broncos earned their playoff spot and the Chiefs didn't. Still, an exciting offseason of improvement and change lies ahead for the Chiefs. The team will soon have a new head coach, new players and potentially a new offensive coordinator.
I think this is going to be one of the most exciting offseasons in some time. I also think that the 2012 Chiefs will enter the season with some of the highest expectations in the league.
We'll be right here at Arrowhead Addict getting you through the summer and into the fall. But until then, here is your Morning Fix!

Tags: Kansas City Chiefs