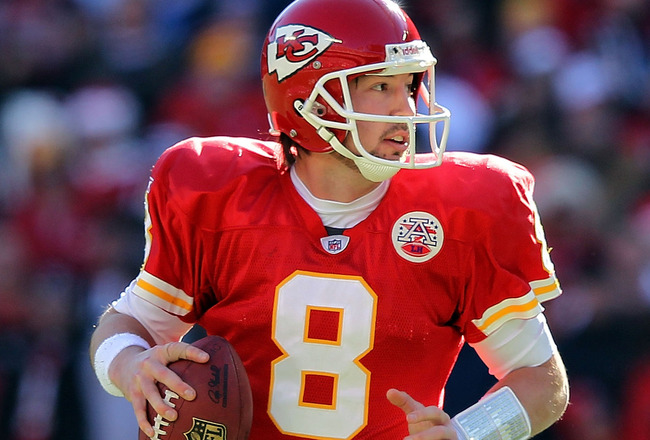 Happy New Year, Addicts. It's now officially 2012 and the Kansas City Chiefs are looking to start the new year off the same way they began 2010; by going on the road to Denver and winning.
I'm going to start 2012 off with a bold prediction.
The Chiefs will win a playoff game in 2012. I like how this team is built, and I am especially impressed with where I think the defense is heading. I think in 2012 we will see big years from Justin Houston and Allen Bailey. Throw in Eric Berry, Jamaal Charles, Tony Moeaki, a new draft class and some consistent QB play from Matt Cassel/Kyle Orton, and I think you've got yourself a pretty dangerous team.
Until then though, we've got one more game to enjoy for the 2011 season. The Chiefs and Broncos kick off in Denver at 3:15 central. Today we'll also see the return of AA Radio. The Arrowhead Addict Chiefs Post Game show will kickoff at 6:45 central time after the game.
Until then, here is your Morning Fix: 2012 Edition!
Tags: Kansas City Chiefs