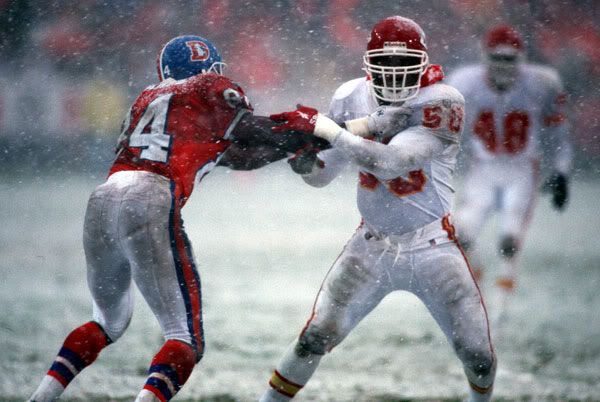 It is New Years Day and that means it is also Chiefs great Derrick Thomas' birthday.
DT passed tragically in 2000 at the age of 33. If he were alive today, he would be 46 years old and probably still sacking Denver QBs.
Where ever you are, DT, happy birthday. Here's hoping Houston and Hali terrorize some Denver QBs for you today.
Thanks to reader Mike for the reminder about DT.