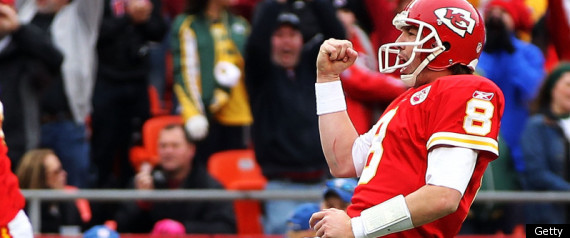 Kyle Orton and the Kansas City Chiefs have been nominated for the Never Say Never Moment of the Week award for their victory over the Green Bay Packers.
These awards are actually all sponsored by various companies. There is a Rookie of the Week award and an Air and Ground Player of the Week award. I'd grown tired of giving these companies free advertising so I am going to spare you mentioning the sponsor names here. =)
Anyway, if you would like to vote for Kyle and the boys, head on over to NFL.com now to vote and watch the NFL.com highlight video of Sunday's win.
Tags: Green Bay Packers Kansas City Chiefs Never Say Never Moment Of The Week