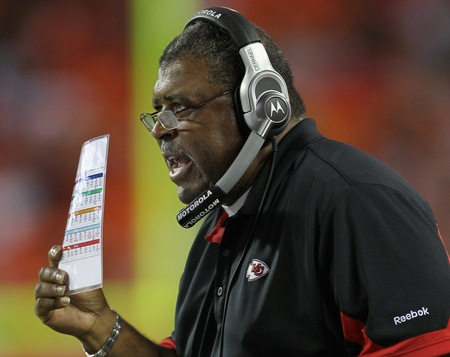 Jason La Canfora of NFL Network is reporting that defensive coordinator Romeo Crenel will be named the interim head coach of the Kansas City Chiefs in the wake of Todd Haley's firing.
Crennel is the logical choice to take over the job for the rest of the season. He has head coaching experience with the Cleveland Browns and is someone that GM Scott Pioli trusts given their time together in New England.
Crennel could also be a potential candidate to take over the job permanently should Pioli desire to give it to him. Crennel will take over the team with three games to go.