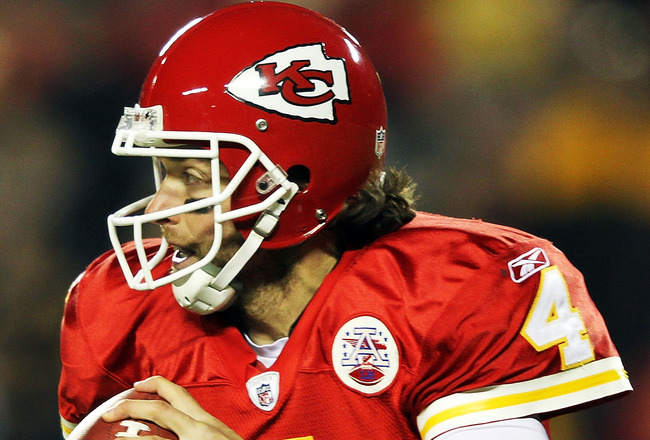 Happy Game Day, Addicts!
The Kansas City Chiefs have been pretty coy about just what they have in store for us today. Todd Haley keeps insisting that Tyler Palko is the starter but short of a major turnaround by the former Pitt QB, you have to believe we'll see Kyle Orton today. I'm still holding to my theory that the Chiefs will use two QBs and a lot of trickery. I think Haley's going all in. It might not be pretty but I think today's game is going to be very, very interesting.
We'll have more on the game late but until then, here is your Morning Fix!
Tags: Kansas City Chiefs