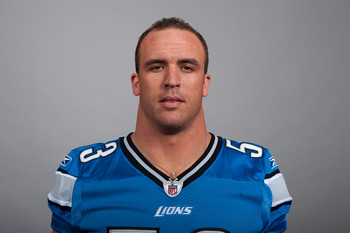 We've got some minor Kansas City Chiefs personnel moves to report.
Earlier this week, linebacker Justin Cole was plucked from the Chiefs' practice squad by the St. Louis Rams. Any player on any practice squad is free to be signed by any NFL team so long as they keep the guy on their active roster for a few games. You may remember that the Chiefs acquired Andy Studebaker in this fashion from the Philadelphia Eagles.
In Cole's place, the Chiefs have signed LB Caleb Campbell, who they worked out last week.
Campbell was drafted out of Army by the Lions in seventh round of the NFL Draft in 2008. Unfortunately, just before training camp, Campbell was informed that due to revisions to the U.S. Military's "Alternative Service Option," he would actually have to serve two years of active duty before being able to work for the NFL. Campbell completed his duty and has since bounced around the league a bit.