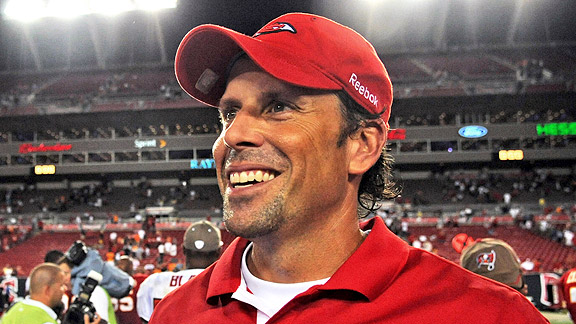 The Kansas City Chiefs may have got their backsides handed to them by the winless Miami Dolphins today but the Tim Tebow led Broncos beat Carson Palmer and the Raiders and the Packers defeated the Chargers.
And that means the Chiefs are still in first place in the AFC West.
If you were looking for a silver lining, there it is.
The Raiders, Chiefs and Chargers now all stand at 4-4, while the Broncos move to 3-5.
Sure, the Chiefs missed a golden opportunity to seize sole control of first place but important thing is that the AFC West race is still wide open. Eventually, one team is going to step up and take it. After everything I've seen so fat this season from the AFC West teams, I'd say the Chiefs have just as good a shot at it as anyone else.
Today sucked but this thing ain't over Addicts. Not by a long shot.
Tags: Denver Broncos Kansas City Chiefs Oakland Raiders San Diego Chargers