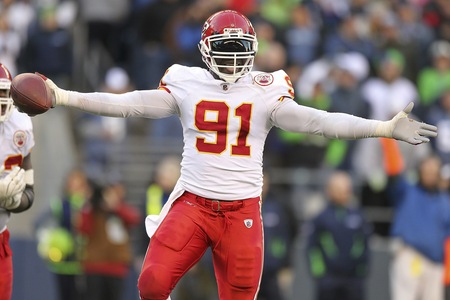 Kansas City Chiefs 23, San Diego Chargers 20.
I didn't get a to of sleep, but it was worth it. As I understand it, a few of you haven't even gone to bed yet! Can't say I blame you.
As I said last night, there appears to be nothing more scary than watching the Kansas City Chiefs play football on Halloween! Two years in a row the Chiefs have won a thriller.
And now they're in first place in the AFC West.
We will have a TON of analysis and opinion later today. For now, get some sleep already! But first, enjoy your Morning Fix!
Tags: Kansas City Chiefs