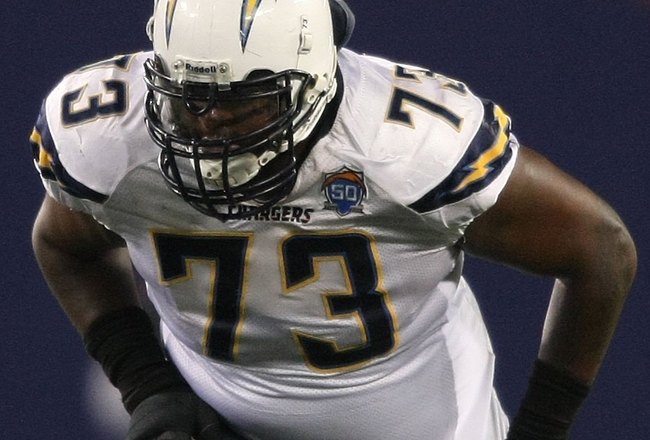 Earlier this week we told you of a report that San Diego Chargers left tackle Marcus Mcneill was unlikely to play Monday because of a neck injury but now there is a conflicting report from Kevin Acee.
According to Acee, Mcneill is now expected to play Monday.
The extra 24 hours of rest is likely going to be a benefit to the Chargers who are hurting in a number of areas. RB Mike Tolbert is battling a hamstring injury and WR Malcom Floyd has a hip injury. Neither player practiced on Wednesday.
The other big news coming from the Chargers' camp is that the team is expected to bench former first-round pick Antoine Cason in favor of rookie Marcus Gilchrist. Cason got burned for three touchdowns vs the Jets last week, prompting San Diego to make the change. While the team hasn't made an official announcement on who will start, Gilchrist has been taking snaps with the first team.
Gilchrist is a promising prospect, but I expect the Chiefs, with their veteran wide receivers, will be looking to take advantage of the inexperienced rookie come Monday night.