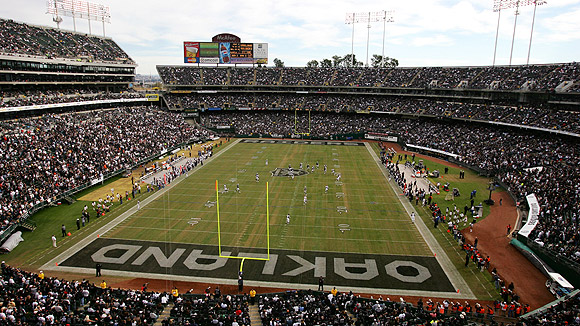 The Raiders and the Chiefs will be going at it this afternoon in a battle of bitter AFC West rivals.The Raiders traded for QB Carson Palmer and although he may not play today, the Chiefs likely had to spend some time this week preparing for him. If Palmer can't go, the Chiefs will face backup QB Kyle Boller and potentially a play or two from former Ohio State QB Terrell Pryor.
The focus for the Chiefs will likely be stopping RB Darren McFadden while also trying to keep their offense on track.
Here are all the game details you need to know heading into this afternoon's contest.
Game Time: Sunday, October 23; 4:05 pm ET
Location: Oakland-Alameda County Coliseum
TV Station: CBS
Announcers: Ian Eagle, Dan Fouts
Distribution Map: The 506.com
Radio: Chiefs: KCFX-FM 101.1 , Raiders: KITS 105.3 (LIVE 105)