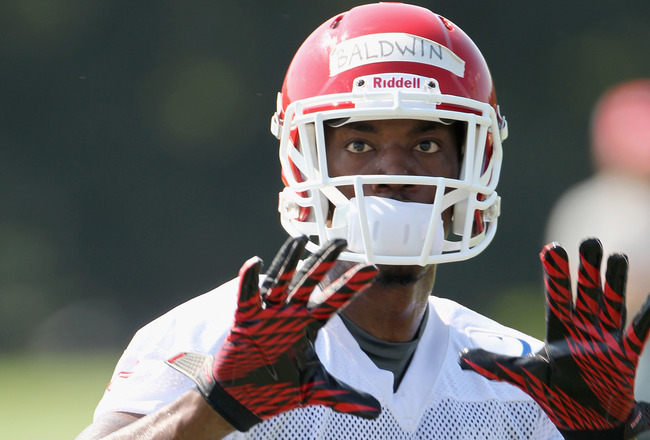 The Kansas City Chiefs have released their inactive player list for today's match up against the Oakland Raiders.
Josh Looney tells us via Twitter that first round pick Jonathan Baldwin will make his debut today vs. Oakland.We don't know how much he will play but Baldwin will be on the sideline and available!
Here are the inactives:
11 Horne, 13 Stanzi, 48 Langford, 68 Maneri, 83 Urban, 90 Bair and 95 Powe
Looks like Baldwin will take the place of Horne. The rest of the inactives are the usual bunch.
Here are the inactives for the Faiders:
QB J. Campbell, K S. Janikowski, CB Chimdi Chekwa, CB Chris Johnson, FB Marcel Reece, G Bruce Campbell, WR Chaz Schilens
Let's see your predictions for Baldwin's numbers today. I think we'll see him a little bit but not as a starter. I say three catches for 45 yards.
Tags: Jonathan Baldwin