Oakland Raiders owner Al Davis has passed away at the age of 82.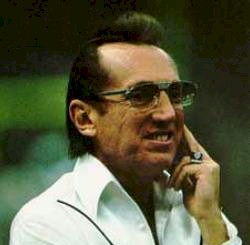 The former AFL Commisioner has been one of the most colorful characters in the NFL for well over 40 years.
Things haven't been going so well for the Raiders over the last ten years and now it appears they have lost thier franchise icon just as the team seems to be rising back to prominence. Love him or hate him, Al Davis has been a fixture in the NFL and the AFC west for a long time.
It will certainly be interesting to see how the Raiders organization moves forward. It is hard to imagine them without Al Davis.
I will say this, Al Davis made our favorite football rivalry more fun. He was a great foe/villain, especially back in the day. RIP Al.
Tags: Al Davis Al Davis Dead