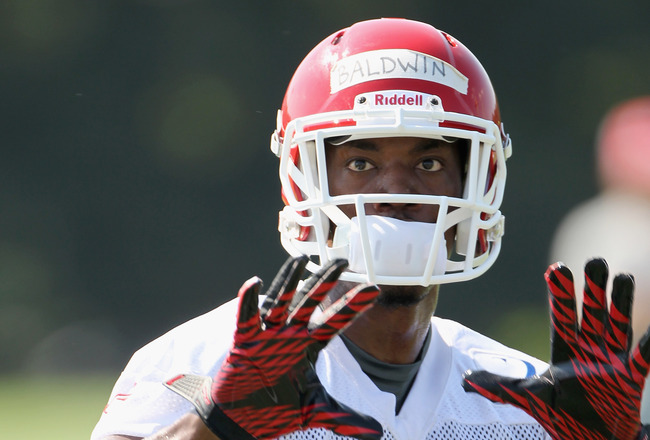 Kansas City Chiefs first-round pick, WR Jonathan Baldwin took part in practices today for the first time during the regular season. According to Josh Looney of KCChiefs.com, Baldwin participated today in a limited basis.
Baldwin has been out of action since suffering a thumb/wrist injury in an altercation with RB Thomas Jones during the preseason. Baldwin has not taken part in practice since. The most we've heard of him doing was footwork drills alone, on the sideline.
It is doubtful that Baldwin will be able to play in Sunday's game against the Chargers, however it is good to hear that he is finally getting back on the field, limited or not.
The Chiefs sure could use some reinforcements as soon as possible. The loss of RB Jamaal Charles has left the Chiefs with a lot less fire power. It remains to be seen how soon Baldwin will be able to make an impact once he does get on the field, but at this point, the Chiefs can use all the help they can get.
Tags: Jonathan Baldwin