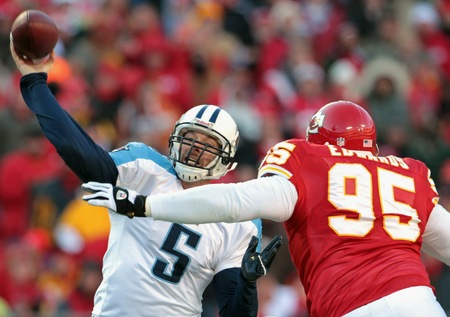 Now the Kansas City Chiefs really need a nose tackle.
According to Adam Teicher of the Kansas City Star, via Twitter, "Sweet" Ron Edwards has signed a three-year contract with the Carolina Panthers.
There was some question as to whether the Chiefs were going to bring back Edwards to mentor Powe. Now, unless the team plans on rolling with one NT, a rookie, they had better get to work.