It is open mic night here at Arrowhead Addict.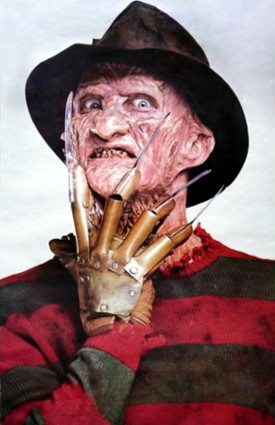 Basically this is a time for you to sound off on any thoughts you have about the week here at AA. It is literally an open mic for you the readers.
Since Sunday is Halloween, I thought we could do a themed open mic night this week. Tonight Ms. AA and I will be relaxing, taking in a few adult beverages and watching a couple scary movies to get in to the Halloween spirit.
What are your all-time favorite scary movies?
Mine is A Nightmare on Elm Street
Below are a few highlights from the week around AA.
I review which Chiefs are earning their Arrowheads.
Double D returns with some hardcore stat analysis.
Big Matt gives a tip of the hat to King Carl.
Jeremy shares his Chief Concerns.
We go Inside The Enemy Camp with Fansided's Buffalo Bills blog.
And to continue our creepy theme, I've posted some scary pictures after the jump.
Tags: Kansas City Chiefs