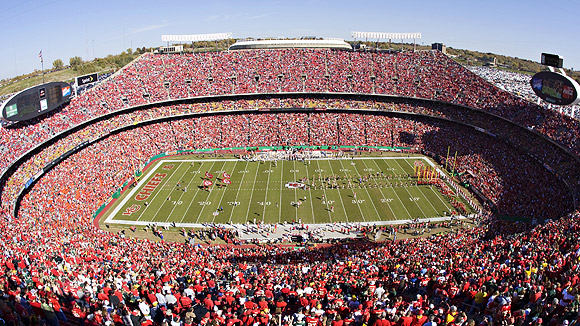 Good morning folks. Sorry I vanished last night. I had some internet issued when I got home from work. We're back up and running today with your "Morning Fix."
I hate it," Brown said about the blackout. "I've been loving the Chiefs since the day I was born. I was born the day the Chiefs won the Super Bowl. No matter how bad or how good they're doing, I'll always be a Chiefs fan. They'll get it back. It's only going to get better."
Chiefs Game Won't Be On Local TV-The Kansas City Star
That period, which seems ongoing, has required Albert to pay more attention to details. His steps, hand placement and mental approach have been tested perhaps as never before. Albert had always been able to get by on being big and quick — and, the Chiefs believe, that was enough to overshadow the rough edges that have become visible since the weight loss.
Albert's Poor Play Has Weighed Heavily On The Chiefs-The Kansas City Star
Sooner or later the basic math was going to catch up to the Chiefs. That it took 19 seasons is a remarkable achievement for an organization and its fan base. I'm not sure enough people appreciate what was done here starting in 1989 when Carl Peterson and Marty Schottenheimer arrived and turned the NFL's most moribund franchise into a winner, on and off the field.
The End Of An Era…Friday Cup O'Chiefs-Bob Gretz.com
Some Chiefs fans probably consider this to be an early Christmas present because the appeal of watching a 2-11 Cleveland Browns team struggle against a 3-10 Kansas City Chiefs team is limited at best.
Chiefs/Browns Game Blacked Out On TV This Sunday-Examiner.com
Although he was fortunate enough to lead the Jets to double-digit wins and a playoff berth as a rookie head coach in 2006, Mangini also knows what it's like to struggle. He limped through a 4-12 season during his sophomore campaign in New York and has gained just two victories over his first year at the helm in Cleveland.